Sialkot is one of the important industrial cities of Pakistan. It has very ancient history. Sialkot was founded by Raja Sul and later it was reconstructed by Raja Salivahian, he also built a fort in the city, thus the city was given the name 'Sialkot" which means the "Fort of Sia". After independence Muslim population of Sialkot supported Muslim league and Muhammad Ali Jinnah and many Muslims settled here after migrating from India. The city has been affected by the wars of 1965 and 1971 because of its location; it is located near the border of India and in Punjab province near Chanab River. The north part of Sialkot is very fertile whereas south art is less fertile. These both arts are watered by Chanab River. The main crops of Sialkot are wheat, barley, rice, corn, millet and sugarcane. Sialkot is known for manufacturing and export of many items such as surgical instruments, musical instruments, sports goods, leather goods, textile goods etc. Sialkot is the second largest source of foreign exchange earnings for Pakistan because of its exports' and remittances from overseas manpower.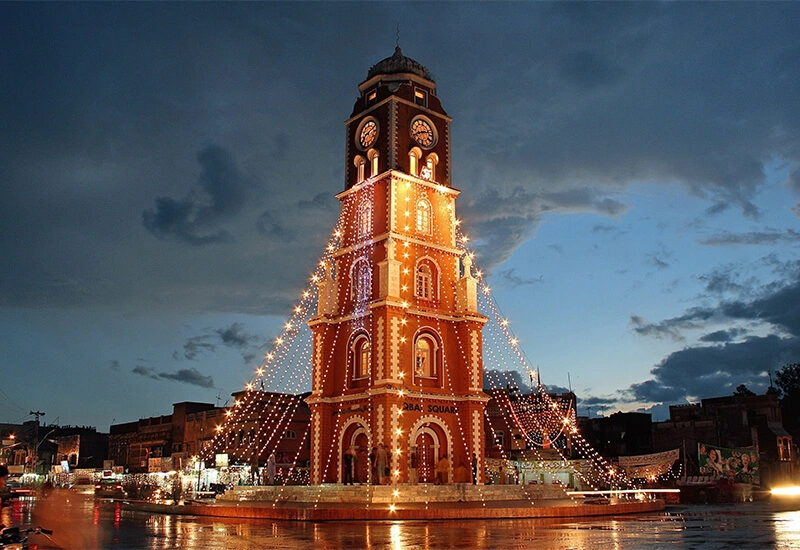 The city of Sialkot has been a center of excellence for the production of sports goods for more than 100 years. The first record of manufacturing of sports goods in Sialkot can be traced back to 1883 with the products such as cricket bats, hockey sticks, polo sticks etc.  In 1918, football (soccer ball) was added and was supplied to British Army stationed at Singapore. Today the Sports Goods sector of Sialkot is at its climax as it has acquired an important place in international sports goods. Sialkot made cricket gear and boxing gloves are used in international games, including the Olympics and World Cups. The city is also known all over world for its exports of leather garments, gloves and accessories. Annual exports of leather sector from Sialkot are more than US$ 500 million. More than 30,000 workforce is engaged directly in this sector.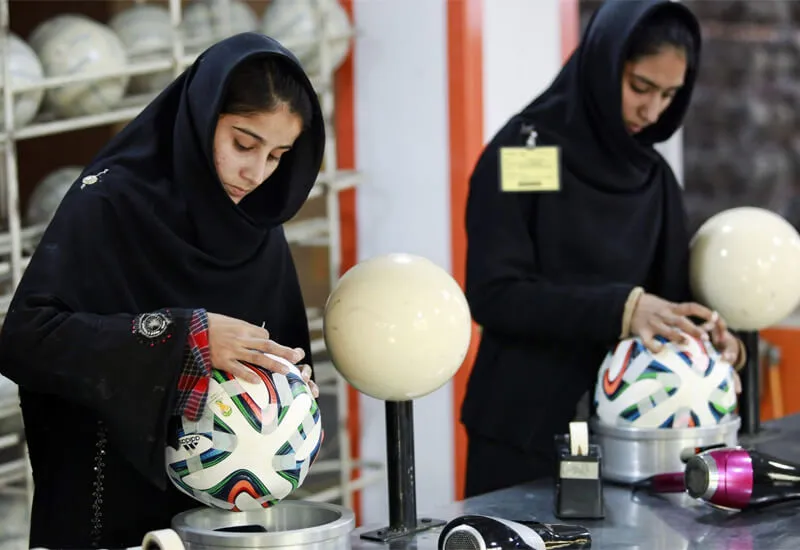 More than 200,000 people are directly employed in the sports goods sector exporting sports goods worth $450 million annually from around 2,400 companies. Sialkot caters more than 70% of total world demand for hand-stitched inflatable soccer balls i.e. around 40 million balls annually worth $210 million. During the peak season, which repeats after 4 years on the occasion of FIFA World Cup, the production of inflatable balls exceeds 60 million per annum. These balls are produced by a workforce of around 60,000. The sports goods sector also has a very strong international presence in the market. Before China's massive entry into international trade a few years ago, Pakistan was the world's largest exporter of gloves used by motor bikers, goalkeepers, baseball, boxing, shooting etc. Currently the exports value of gloves reaches to $50 million per annum.