Sialkot Business and Commerce Centre (SBCC) Sialkot is a joint project of the Small and medium enterprise development authority (SMEDA) and the Sialkot Chamber of commerce & Industry (SCCI). This center shall provide state-of-the-art business development, product display, and promotion facilities to the exporters of the city.
The main objectives of the project are to promote and export products from Sialkot-based Industries, provision of business infrastructure facilities for exporters especially SMEs, and provide One-Stop-Shop for International buyers.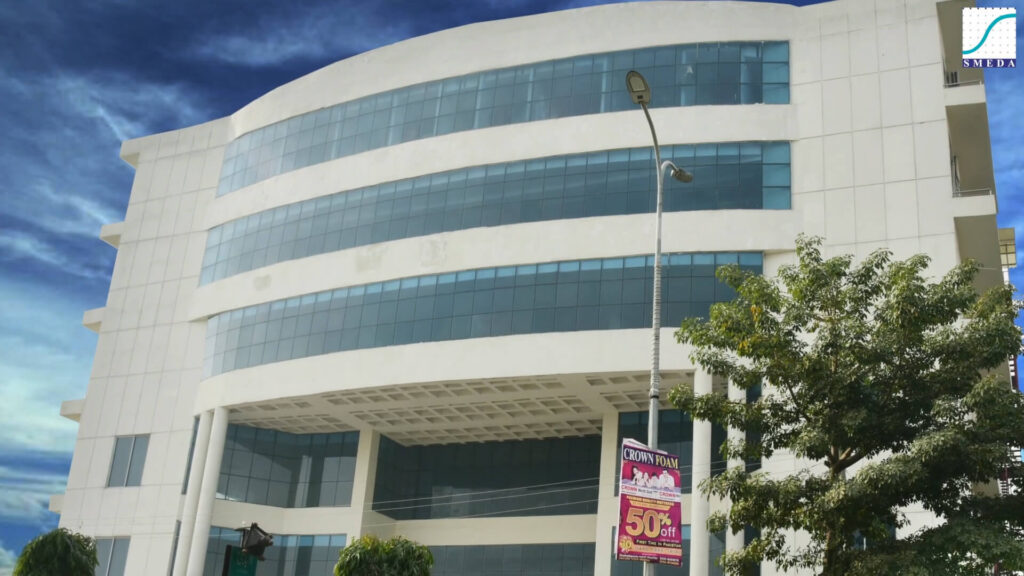 Sialkot is a major export-oriented city in Pakistan. Sialkot is known internationally as a producer of quality products in sports goods, surgical instruments, leather garments, gloves & accessories, sportswear, and musical instruments. The local craftsmen produce immaculate products while export-oriented entrepreneurs ensure that products reach international destinations. Presently 400,000 people are engaged directly or indirectly with export activities. Annual export earnings of the city are more than US $ 3 billion.
Sialkot City is in the process of development, and the concept of marketing products is taking ground with an objective of increasing exposure to international markets, industry people need business infrastructure to secure themselves as marketing and selling hubs. There is an increasing need of giving our products more exposure and making them reachable to the customer. Another important thing is that business visitors avoid the hassle of visiting multiple locations so if they are provided with a single place where they can find a full representation of the industry. Sialkot Business Center is helping in achieving these targets.
Keeping in view the importance of the display and export potential of SMEs in Sialkot City, this project is related to setting up a Common Facility Center. Apart from product display the Business Centers provide a venue for business meetings, and facilitate business-to-business communication using modern facilities e.g. internet, fax, and other e-commerce tools. Sialkot Business and Commerce Centre (SBCC) is an eight-story building with a total covered area of approximately 101,823 sq ft.
 The main objectives of this business center are as follows:
Establishment of a shared display facility for the Industry
To promote and export Products from Sialkot-based Industries
The Necessity of Modern-Era Businesses
One Stop Shop and Peace of Mind for International Buyers
Round the year Exhibition
Capitalizing on New Linkages & Developments
Airport
Sialkot—Lahore Motorway
Engineering University– Swedish Govt.
To provide young entrepreneurs the confidence for graduating to establish independent facilities after spending the initial years of operation at the Incubation Center.
Capacity Building of Exporters especially SMEs
Exploring new business opportunities;
Exposure to new ideas of marketing and business expansion;